Robert McMaster
Eclectic Percussionist

---
Robert McMaster doesn't march to the beat of a different drummer.....he is that drummer!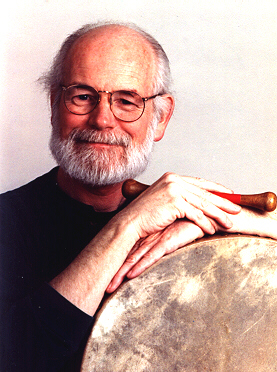 Robert McMaster is an eclectic percussionist.

What, you may ask, is an "eclectic" percussionist? Well, to quote Robert, he'll "hit anything that won't hit back", when searching for that perfect tone.

Robert performs with his partner, Celtic Harper, Jennifer White, both in live performance and on Jennifer's debut CD, Clarsach. Robert is also the percussionist with the spirited, four-piece traditional Celtic band, Clurichaune. You'll find him behind the rhythm of the band, usually playing the Irish bodhran, middle-eastern doumbek, or "the sticks", Robert's version of "the bones".



Robert's background in music goes back along a wide and varied path, to a time when he received his first snare drum at seven years old. From then on, he was hooked on rhythm. Through his teens and early twenties, Robert learned the rudiments, so to speak, of his trade, playing both drums and trumpet in a Canadian Championship Drum Corps. Robert's teen years also found him behind a full drum kit, which took him into many styles of music, from country and rock, to polka, big band and jazz. Finally, Robert's path took him back to his roots as a Scots/Irish/Canadian bodhran player.

On bodhran, Robert has had the privilege to sit in, either on stage or in traditional sessions, with such groups as Vancouver's Paper Boys, with Cape Breton's "first lady of the Celtic Fiddle" Winnie Chafe and her band, Legacy, with Montreal's Orealis and Ireland's Nomos. Robert has also given many workshops on playing the Irish bodhran and other rhythm instruments.

When not making noise, Robert's other interests are just as eclectic, ranging from guitar, composing, writing and photography. For many years Robert worked as a freelance photojournalist and scenic photographer, covering everything and everyone from environmental issues, Jacques Cousteau, Lois Gibbs, to big band, jazz and show band competitions throughout Canada and the US.

The photographs on these web pages, and on Jennifer White's debut CD, Clarsach, are also Robert's handiwork.



CLURICHAUNE


In Irish folkore, the Clurichaune "inhabits the wine cellars of houses, where he makes sure that the bungs are tight and the casks' taps are not left running. Although nearly always appearing to be drunk, he would frighten the household servants to prevent them from helping themselves to the wine cellars' contents. Like the leprechaun, the Cluricaun is associated with the guardianship of hidden treasure" (from Spirits, Fairies, Leprechauns, and Goblins: An Encyclopedia by Carol Rose).

We'll leave it to you to decide how closely this group resembles their namesake, but if you have ever had the privilege to hear this group in action, you'll know there's "treasure" in what they have to offer.

The members of Clurichaune are: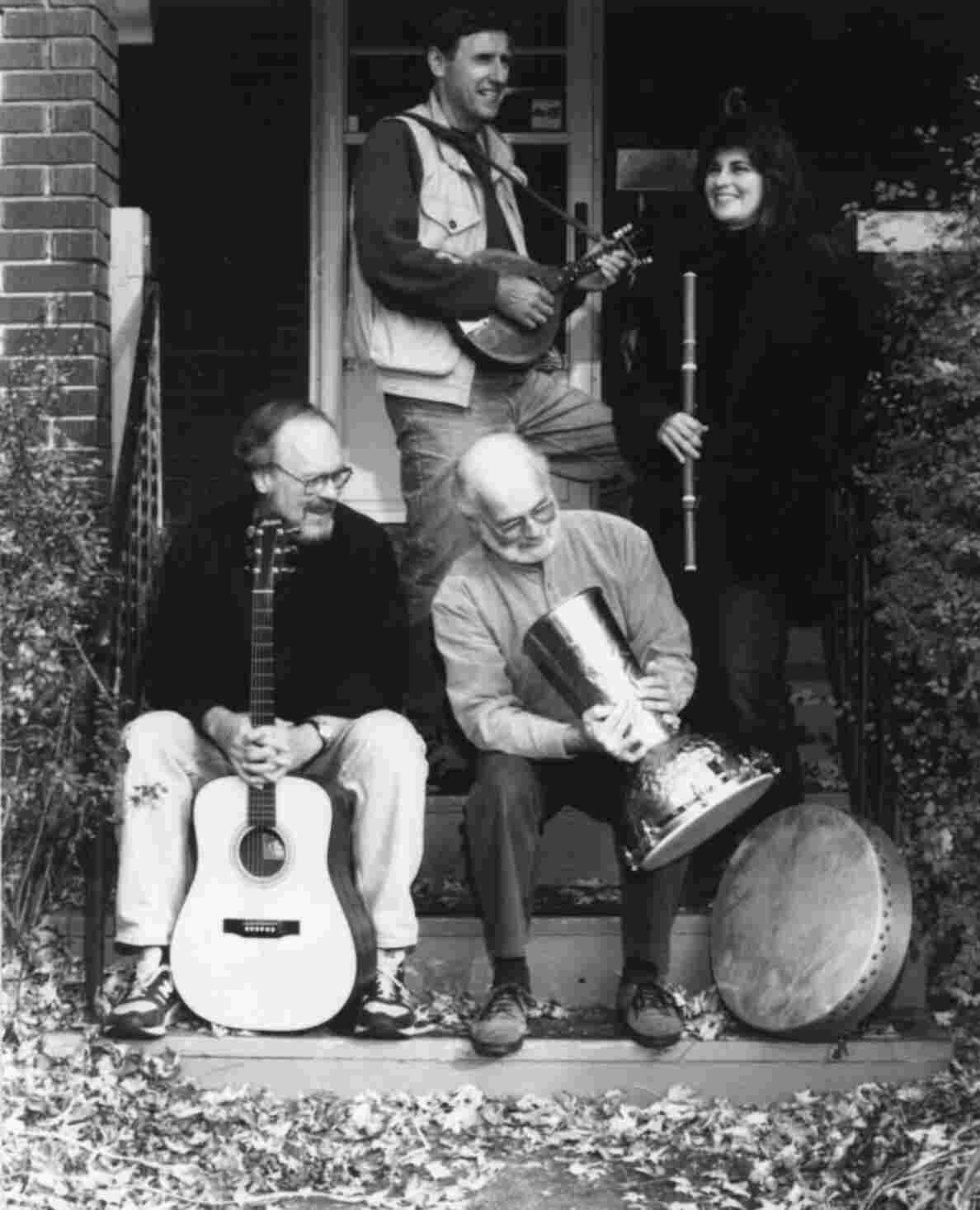 Dermot Hurley (top)~mandolin, mandola, guitar and vocals. Dermot is originally from Dublin, Ireland, and has been involved with Irish music since the 1970s. His musical influences include Planxty, The Bothy Band and Fairport Convention.
Sharon Kahan (right)~Irish flute and whistles. Sharon is a freelance classical flutist and principal flute of the Stratford Festival Orchestra. She is also a flute instructor at the University of Western Ontario (London).
Steve Kendall (left)~guitar, cittern, hammered dulcimer and 5-string banjo. Steve's original interest in traditional music was old-time American music and banjo. He later developed a strong interest in Irish and other Celtic music, partially as a result of hearing Ken Perlman play some reels and jigs on 5-string banjo.
Robert McMaster (centre, keeping an eye on that hidden treasure?)~bodhran, doumbek and sticks. Robert's eclectic background in percussion has included everything from playing in polka bands to jazz.



---
Photography by Robert McMaster
Site Design by Jennifer White ©Knockgrafton Productions 1998-2001
P.O. Box 23132, London, Ontario Canada N6A 5N9 | Phone/Fax: 519-438-3924
www.knockgrafton.com | jenwhite@knockgrafton.com

---